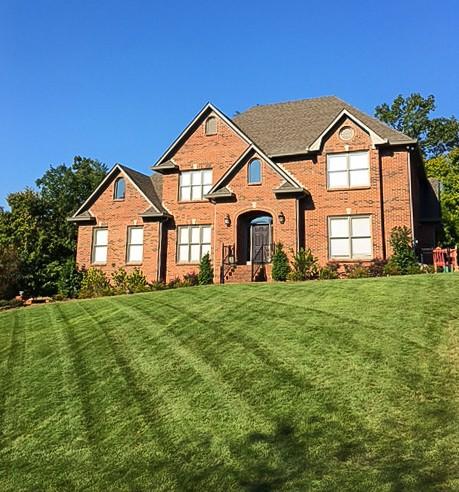 If your lawn is in need of professional assistance, there is no need to look any further. We can provide you with a variety of services to help your lawn look great throughout the year! With 19 years of experience, our residential and commercial services include a wide variety of areas of lawn care, landscaping, and outdoor work.
Our commitment is to each client we serve, and we are dedicated to providing them with the best products and services available. We offer personalized service that many other lawn care providers do not deliver. If you are interested in lawn service in Greater Birmingham Metro, we advise you to browse through the different sections of our site to see what we offer. If there is a specific problem with your landscaping or lawn, please contact us to setup a complimentary lawn analysis.
Your landscape is an investment that requires the proper type and level of care. At Deep Green Lawn Care, we are committed to providing your landscape with the care it needs, which ultimately can enhance your property's value and overall appearance. Our company continues to stand firm on our principles so that we can provide each customer with the service their lawn requires. We have professional specialists who will go to great lengths to provide you with the assistance your circumstances require. We also will develop a program to help customers accomplish their lawn care goals.