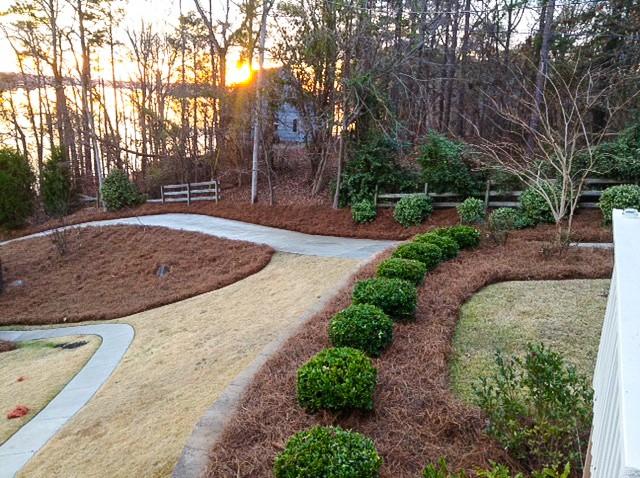 COMMERCIAL & RESIDENTIAL LAWN CARE & LANDSCAPING SERVICES
Mowing, Edging, Weed-Eating, Blowing, Hedge Trimming, & Pruning
Fertilizer & Weed Control / Weed Killer
Landscaping
Landscape Lighting
Hardscape: Paver & Rock Patios
Pine Straw & Mulch Delivery & Installation
Annual Planting
Sod Delivery & Installation
Sprinkler Installation, Removal, & Irrigation Repair
Tree Services & Stump Removal
Pressure Washing (Houses, Driveways, Walkways, Commercial, & Residental)
LICENSED | BONDED | INSURED
Patricia and Rafael Ubaldo
Bobby and the guys do a beautiful job on my yard. They have been my lawn service for many years and I would not change to another. I am very happy with Deep Green Lawn Service.
Bobby Williams and his entire crew are outstanding. I have used Deep Green Lawncare for sod replacement, irrigation work, tree removal, and pine straw for my property. Deep Green is courteous, professional, timely, reliable, and does only quality work. Bobby and Deep Green always leave your property looking great, and charge a fair, competitive, price. I have referred Deep Green to family and friends. I could not be more happy with Deep Green's work product. I highly recommend Bobby Williams and Deep Green Lawncare, in my opinion, the best quality Lawncare Company in Birmingham.
I found Deep Green Lawn Care on the internet several years ago and have never looked back. Bobby and his staff are very friendly and their work is fantastic. I use them for cutting, edging, straw/mulch, hedge trimming etc. After a long hard day at work it is so nice to pull up to my house and know that DGLC has stopped by my house earlier in the day and has it looking top notch. Time that used to be spent on Saturdays in the yard is now spent with my family. DGLC has me covered so check them out if you are shopping around.